GO Contact Sync Mod is an open source tool to synchronize your Microsoft Outlook contacts and appointments with Google. With this tool you do not need to enter your contact details more than once, always have the latest version everywhere: in Outlook and in Google. Contact categories are supported, as well.
GO Contact Sync Mod synchronizes your Microsoft Outlook contacts with your Google Mail address book, including pictures, categories and contact notes.
It also syncs your Outlook Calendar Appointments on demand to Google Calendar.

Minimum requirement for GO Contact Sync Mod is .NET 4.7.2 and Windows 7 (32 or 64 bit).
Features
Full support of OAuth2 – no need for your password!
Outlook Contacts sync
Outlook Calendar Appointments sync
Automatic syncing
Contact Pictures support
Categories support
Supports Outlook 2003, 2007, 2010, 2013, 2016, 2019, 365 (32 and 64 bit)
No Support for Outlook Express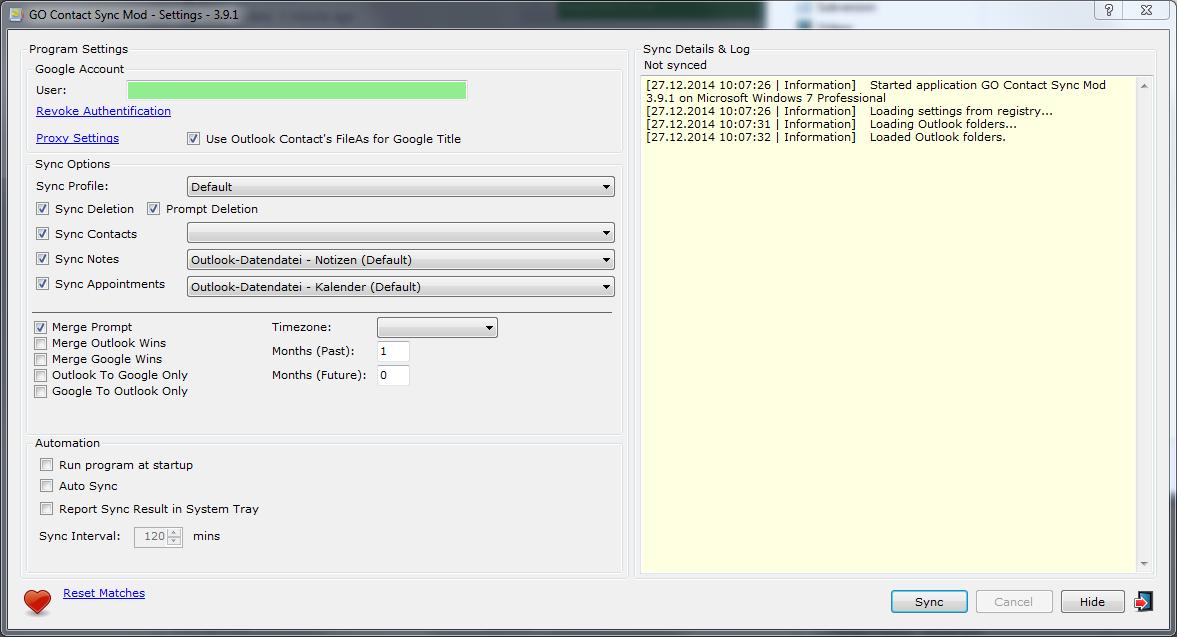 Homepage: https://googlesyncmod.sourceforge.io/